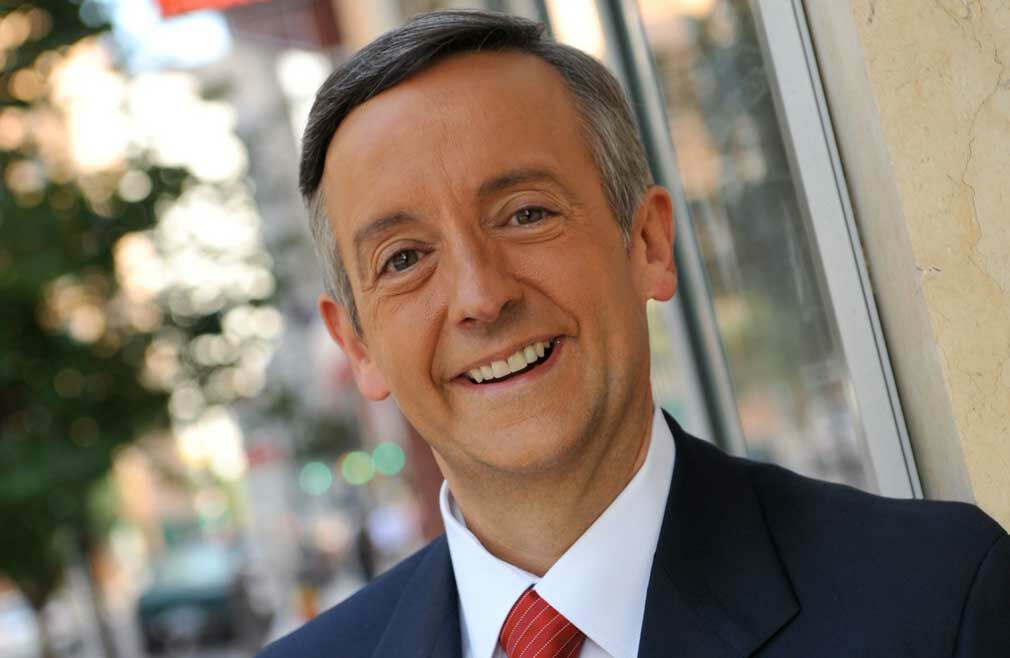 Sunday, July 07, 2019
,
10:30 AM - 12:00 PM
Dr. Robert Jeffress, Senior Pastor of First Baptist Church, Dallas, TX, will be our special guest speaker for All American Day on Sunday, July 7, 2019.
He will be speaking on "America's Coming Implosion" and we'll celebrate our nation's birthday with the Zadok Choir and Orchestra.
After the service, he will sign books and meet/greet in the lobby. In addition to leading the 13,000 member church, Dr. Jeffress is also an adjunct professor at Dallas Theological Seminary and a Fox News Contributor.


More about Dr. Jeffress
Dr. Jeffress has made more than 2000 guest appearances on various radio and television programs and regularly appears on major mainstream media outlets, such as Fox News Channel's "Fox and Friends," "Hannity," "Lou Dobbs Tonight," "Varney & Co.," and "Judge Jeanine," also ABC's "Good Morning America," and HBO's "Real Time with Bill Maher."
Dr. Jeffress hosts a daily radio program, PATHWAY TO VICTORY, that is heard nationwide on over 1000 stations in major markets such as Dallas-Fort Worth, New York City, Chicago, Los Angeles, Houston, Washington, D.C., San Francisco, Philadelphia, and Seattle.
Dr. Jeffress hosts a daily television program, PATHWAY TO VICTORY, that can be seen Monday through Friday on the Trinity Broadcast Network (TBN) and every Sunday on TBN and also daily on the Hillsong Channel.
Dr. Jeffress is the author of 25 books including WHEN FORGIVENESS DOESN'T MAKE SENSE, COUNTDOWN TO THE APOCALYPSE, NOT ALL ROADS LEAD TO HEAVEN, A PLACE CALLED HEAVEN: 10 SURPRISING TRUTHS ABOUT YOUR ETERNAL HOME, and his newest book, CHOOSING THE EXTRAORDINARY LIFE released September, 2018.
Dr. Jeffress led the congregation in the completion of a $135 million re-creation of its downtown campus. The project is the largest in modern church history and serves as a "spiritual oasis" covering six blocks of downtown Dallas.
Dr. Jeffress graduated from Southwestern Baptist Theological Seminary with a D.Min., a Th.M. from Dallas Theological Seminary, and a B.S. degree from Baylor University. In May 2010, he was awarded a Doctor of Divinity degree from Dallas Baptist University. In June 2011, Dr. Jeffress received the Distinguished Alumnus of the Year award from Southwestern Baptist Theological Seminary.