Sunday, September 19, 2021 - Wednesday, September 22, 2021
Dale Bronner • Ronnie Phillips • Ron Phillips • Matt Smith
After a long tough year, it's time to make a comeback. The RPMI Partner & Friends Comeback Conference will be held at Abba's House in Chattanooga. Our goal is to equip pastors and empower leaders. Sessions will be Sunday morning and evening, and Monday through Wednesday evenings. Scroll down to read more about our speakers.
Special Guest - Todd Tilghman - Winner of NBC's The Voice 2020!!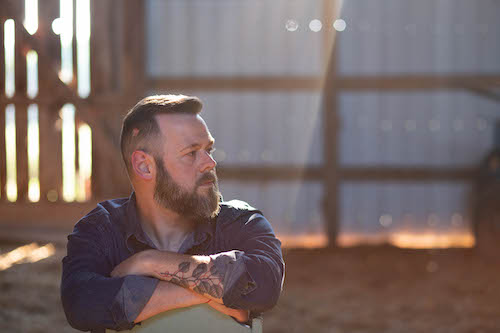 Todd Tilghman won over the hearts of millions on NBC's The Voice. The father of eight and then-lead pastor of Cornerstone Church in Meridian, Mississippi, charmed viewers with his "country soul" music and went on to take Team Blake [Shelton] to the top, securing a win as the champion of Season 18.
After his time on the hit show, Todd dove head-first into his music career and even made the move from Mississippi to Tennessee to be closer to the action of Music City.
He has just released a book with his wife called "Every Little Win," which tells how their focus on joy and celebrating every little win has helped them to overcome numerous challenges over their twenty-plus-year marriage.
Todd will be leading worship and presenting a mini-concert on Monday night of the Comeback Conference before Pastor Ronnie Phillips releases the message, "Are You Ready for a Comeback?"
NEXT GEN MINISTRY
On Tuesday, we'll have a Next Gen Min Roundtable. Pastor Ken Hartley will lead the discussion with a panel of young and up and coming pastors from around the nation who will all take your questions and talk about next generation ministry.
Panel members:
Apostle Lionel Blair, Sr.
Pastor Eric Clark
Pastor Bill Marion
Pastor Matt Smith
Pastor Chris Sakai
Pastor Ronnie Phillips
WOMEN'S LUNCHEON
Our Women's Luncheon with speaker Lindsey Clark will be on Wednesday at noon. This is a separate, ticketed event that you can purchase when you register.
Lindsey is the co-founder of Creative Church. She is a supermom to her four children, and a leading lady in the world of beauty and empowering women with the creative grace to live in overwhelming confidence! She is a gifted speaker, influencer, and CrossFit coach!
We'll also enjoy a delicious meal from Chicken Salad Chick and be treated to a fashion show sponsored by Brenda Bryan, owner of the Lily Pad Boutique.


WORSHIP
Worship will be led each session by the Abba's House worship team. Todd Tilghman will be singing on Monday night, and LU Praise from Liberty University will be leading on Wednesday night.
LU Praise is a group of dynamic musicians dedicated to glorifying God through testimony, song, and worship. Members come to Liberty University from across the United States and other nations as a community of worshipers dedicated to spreading the Gospel through music.

FOR KIDS
There will be fun stuff for your preschool and K-5th kids each night in our Epic Kids Comeback Nights. Reserve your child's place when you register for the conference.
REGISTRATION INFO
Registration for the conference is FREE, because we don't want anything to keep you from making your Comeback!!