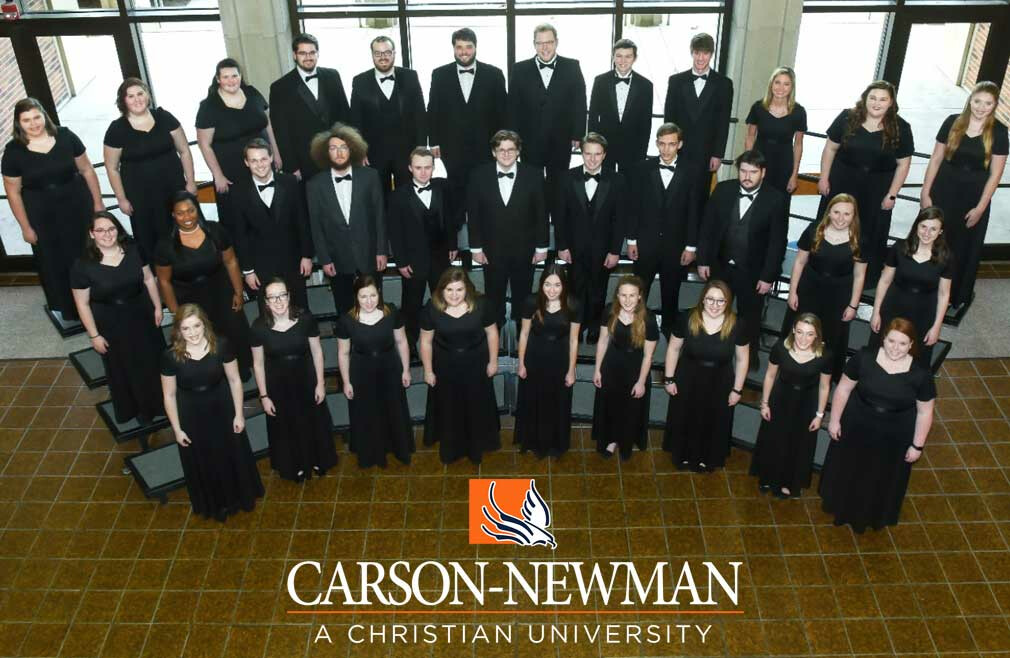 Friday, March 01, 2019
,
7:00 PM - 8:00 PM
Abba's House is excited to host the A Cappella Choir from Carson-Newman University on Friday, March 1 at 7pm.
The A Cappella Choir is a select group of 32 singers who perform statewide, nationally and internationally. The choir is in high demand for performances at conventions, civic clubs, schools and churches. Members are chosen by competitive auditions from the entire student body and represent various academic disciplines. For 80 years, the choir has also served churches through Sunday trips to area churches. Many choir members occupy positions in these churches, and alumni of A Cappella now hold ministry positions across the nation.
Since 1983 when Dr. Thorson was appointed conductor of A Cappella, the choir has performed with the Atlanta, Fort Wayne, New Orleans, Knoxville Symphony and Chamber Orchestras; hosted noted British musicians John Rutter and Noel Tredinnick; appeared as the demonstration choir in workshops led by Robert Page, Greg Smith, Western Wind and the Kings Singers; made critically acclaimed appearances at the 1988 and 1994 Southern Division Conventions of the American Choral Directors Association; and toured England, Austria, Brazil, Jordan and the Holy Land.
The choir has produced seven professional recordings. In addition to oratorio choral/orchestra concerts on campus, they also regularly perform major choral works with the Knoxville Symphony Orchestra and the Knoxville Choral Society. Recent concerts include Mozart's Requiem and Forrest's Jubilate Deo in 2017, The Music of Rodgers and Hammerstein in 2016, and Requiem for the Living by Forrest in 2014. Additional choral works performed by A Cappella during the last 10 seasons include Bach's Magnificat, Handel's Messiah, Brahm's Requiem, and Vivaldi's Gloria.
The concert will be held in Area 4, the former sanctuary. One of Abba's House's own, Maddie Harding, will be singing with the group.