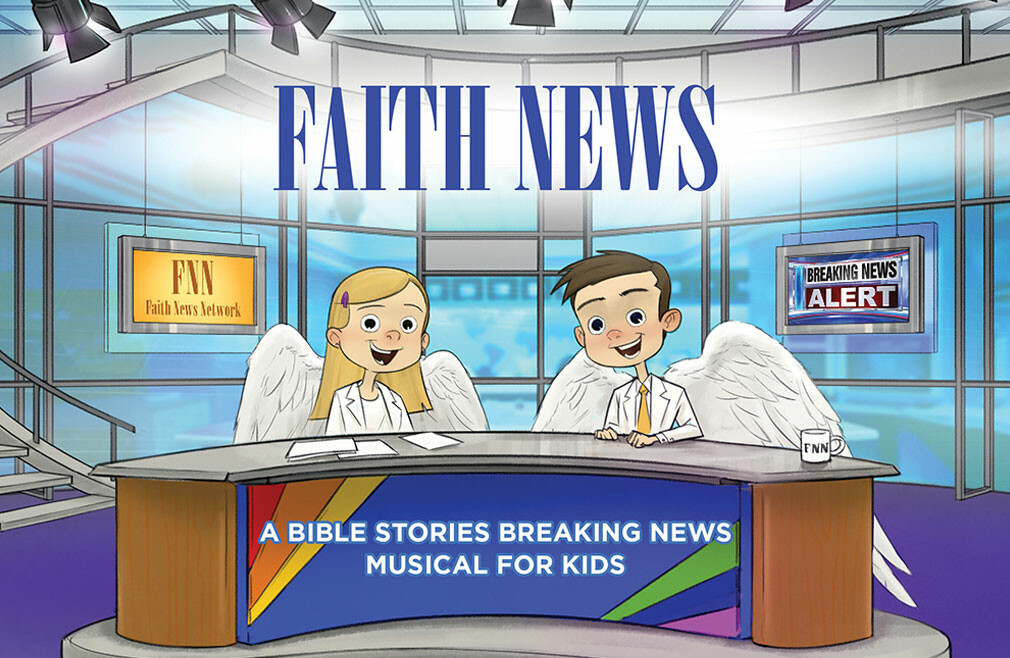 Sunday, April 28, 2019
,
10:30 AM - 12:00 PM
Picture this: the setting is a Heavenly news broadcast originating inside the Pearly Gates, hosted by two angelic News Anchors, Cameron Flowers and Summer Showers. Bringing some of your favorite Bible Stories to life, our newscast flows back and forth between top-flight Bible news coverage by Cameron and Summer, to stellar on-the-ground reporting by our roving angel duo, Chera Bim and Sara Fim.
Sound like fun? Company D will be presenting "Faith News" on Sunday, April 28 at 10:30am. Invite friends and families with children to be part of this fun musical.