Your MORE may look different than someone else's. Maybe you need more peace or more joy.
Maybe you need more purpose in life or more love. Whatever your MORE is, we want to help you find it.
Our Lead Pastor, Dr. Ronnie Phillips, Jr., will be speaking on "Risen for More",
and our kids will have a huge celebration and Easter egg hunt during church.
Our Easter celebration will be a live, bilingual experience, so you can
experience the whole service in English or Spanish.
We invite you to join us at our Hixson Campus or our Online Campus.


Easter Service Times
HIXSON CAMPUS
April 17 at 10:30am
ONLINE CAMPUS
April 17 at 10:30am, 6:00pm
Descubre la vida que es más
Su MÁS puede verse diferente al de otra persona. Tal vez necesites más paz o más alegría.
Tal vez necesites más propósito en la vida o más amor. Sea cual sea tu MÁS, queremos ayudarte a encontrarlo.
Nuestro pastor principal, el Dr. Ronnie Phillips, Jr., hablará sobre "Risen for More",
y nuestros hijos tendrán una gran celebración y una búsqueda de huevos de Pascua durante la iglesia.
Nuestra celebración de Semana Santa será una experiencia bilingüe en vivo, para que puedas
experimente todo el servicio en inglés o español.
Te invitamos a unirte a nosotros en nuestro Campus Hixson o en nuestro Campus en línea.
learn more about abba's house
We are a family passionately pursing our freedom in Christ, sharing His love and helping people fulfill their purpose.
We'll meet together at the Hixson Campus at 10:30am, or you can join us at our Online Campus at 10:30am or 6pm.
Your kids will have a blast at our fun Easter experience. They'll party and have an Easter egg hunt while you're in the church service, and we'll have big, Big, BIG giveaways!!

Jesus' death and resurrection didn't just provide us with a way to heaven.
It opened up so many things to us, and helps us find our purpose in life.
Each Sunday we're examining what the resurrection of Jesus has done for each of us.
Each aspect will lead us to Easter, when Pastor Ronnie Phillips will help us discover life that is more.
March 6 - Raised to Walk in Newness of Life
March 13 - Risen for Restoration
March 20 - Risen for Community
March 27 - Risen for Communion
April 3 - Risen for a Kingdom
April 10 - Risen for a Ride
April 17 - Risen for More
WE'RE EXCITED TO MEET YOU
We know it can be hard to visit a church for the first time, so we have details that will help make your first visit easier!
What time is the service?
Small groups called LifeGroups meet at 9am, with the morning worship service at 10:30am. The online campus will also stream an encore of the service at 6pm.
Where are you located?
Abba's House Hixson Campus is just north of Northgate Mall on Hixson Pike. If you enter from Hixson Pike, the guest parking lot is to the right. You can also enter from Northpoint Blvd. and follow the signs to guest parking. You can find our Online Campus here, or watch on Facebook or YouTube.
What does a service look like?
A typical Sunday service will generally include a time of praise and worship, and a message by Pastor Ronnie Phillips. We have a mix of contemporary and traditional songs, and have both a choir and praise team leading. There is truly something for everyone.
Where will I park?
There is a large parking log behind the building, with smaller lots in front. Guest parking is designated in front of Building A.
What should I wear?
There is not a strict dress code to attend our services. We're more concerned with meeting your needs than focusing on what you wear. Some dress up while others come more casual.
What is there for my kids?
Preschool and Elementary kids will have a fun experience and an Easter egg hunt while parents are in the worship service.
Meet Our Pastors
Dr. Ronnie Phillips, Jr. is the Lead Pastor of Abba's House. He is committed to leading people to find grace, freedom and purpose.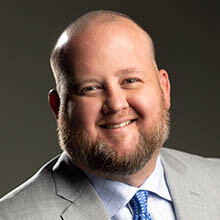 Ronnie Phillips, Jr.
Lead Pastor
Ken gives leadership to all areas of ministry at Abba's House.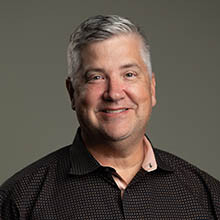 Ken Hartley
Executive Pastor of Ministries
Angie oversees Groups, Discipleship, Outreach, Spiritual Life, Women's and Men's Ministries.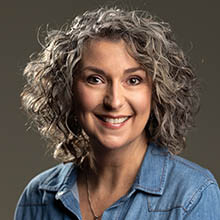 Angie McGregor
Pastor of Adult Ministries
Adam oversees all of the Next Generation Ministries from the cradle to college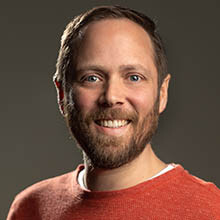 Adam Bayne
Next Gen Pastor / Innovation Strategist / Volunteer Coordinator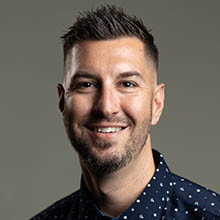 As Pastor Emeritus, Ron now serves as an ambassador of Abba's House as he mentors young pastors and operates in an apostolic role.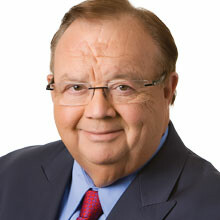 Ron Phillips
Pastor Emeritus
Paulette serves as Pastor to Senior Adults and preaches and teaches as needed.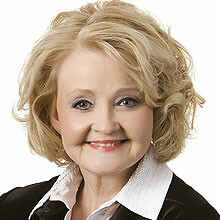 Paulette Phillips
Senior Adult Pastor