Our staff are servant leaders here to help you live free and fully alive.
Executive Team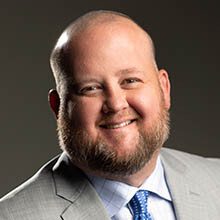 Dr. Ronnie Phillips, Jr. is the Lead Pastor of Abba's House. He has been part of Abba's House since he was born and has served the church full-time since 2007 in many different positions including Senior Associate Pastor. Pastor Ronnie is carrying the mantel of gospel ministry to the nations. He is committed to loving people, preaching the inerrant and infallible word of God, teaching grace, and serving not just the people of Abba's House, but the city of Chattanooga as well.
He holds a bachelor's degree in Theology and a Master of Ministry degree in Biblical studies. He graduated with his Doctor of Ministry degree from Covington Theological Seminary in 2015 and preaches regularly at Abba's House. He has led crusades in Guatemala, Nicaragua, Dominican Republic, and in states across the Southeast for Fellowship of Christian Athletes. He is co-author of "The Power of Agreement," written with his father, Dr. Ron Phillips. The Lord has used the message of agreement and unity to bring restoration to many churches. Pastor Ronnie serves on the Executive Board of Houses of Hope International, which manages 31 orphanages around the world.
Pastor Ronnie serves on several local boards in the city and ministers to children on a weekly basis. He served at UNUM Corporation for seven years prior to officially joining the Abba's House team. His wife, Kelly, is an Account Executive for a large health insurer and their number one ministry is their three boys, Trey, Reid, and Ryce.
Ronnie and Kelly have a desire to see Abba's House reach its full potential. As their ministry grows, they want people to know they are special in the eyes of the Lord. They have a passion for homeless, hurting, and heartbroken people. They long for Abba's House to be a place of grace and restoration. Ronnie & Kelly are thankful for their heritage and are excited about the future of Abba's House.
Bill Marion
Executive Pastor
E-Mail: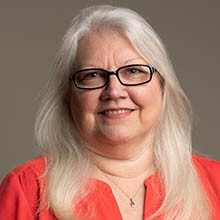 Kaye Moody
Administrative Assistant to Pastor Ronnie Phillips
E-Mail:

Kaye is Administration Assistant to Pastor Ronnie Phillips. She has been a member of Abba's House since 1999, and came to know Christ as her Lord and Savior as a teenager. She earned her Associates Degree in Biology from East Tennessee State University and was previously working as a teacher in Abba's House Academy as well as volunteering in the Abba's House Bookstore & Café.
She and her husband, Stephen (also a member of Abba's House and on our safety team), have been married for 18 years and they have six grown children. Kaye's organizational skills and her heart for worship combine to make her a true asset to Abba's House.
Administration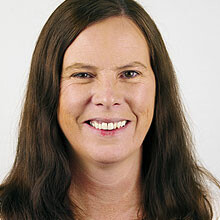 Patti Crumley
AP/Payroll Accountant
E-Mail:

Patti has been a member of Abba's House since 1976. She has been a vital part of the ministry since she began volunteering in the Preschool ministry in the early '80s. As a stay at home mom, she worked part time as a teacher in Mother's Day Out from 2007-2015 before accepting a full time position as AP/Payroll Accountant. Patti has a degree in accounting from UTC.
She is happy to be able to serve her church as a volunteer and as a full time staff member. Patti and her husband, Steve, have 2 beautiful daughters.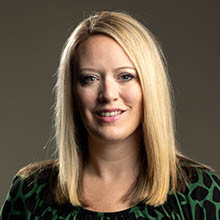 April Saucier
Accounts Receivable
E-Mail:

In her role managing Accounts Receivable at Abba's House, April is responsible for properly accounting for all contributions that come in to Abba's House.
April graduated from the University of TN Chattanooga with a Masters of Business Administration and a Bachelor's degree in Accounting. She received her Associates of Theology degree from In Christ International Bible College.
April's favorite Bible verse is John 13:34., which she especially loves in the Amplified version, "I am giving you a new commandment, that you love one another. Just as I have loved you, so you too are to love one another."
April fully embraces the mission of Abba's House to show others God's grace and love, and she strives to do this everyday!
She is blessed with her loving husband Chip and their two precious sons Preston and John Paul.
Jeff Rowan
Facilities Manager
E-Mail: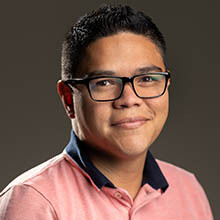 Johan Castro
Information Technology Administrator
E-Mail:

Jessica Blair
Receptionist
E-Mail:

Adults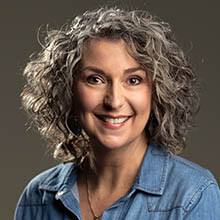 Angie McGregor is the Pastor of Adult Ministries, overseeing Groups, Discipleship, Outreach, Spiritual Life, Women's and Men's Ministries. Previously, Angie served as Executive Director of Communications for 28 years. She is devoted to her family, has a heart for ministry to the church body, and expresses her love for God through worship.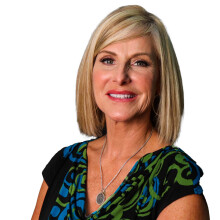 Theresa Biggs
Pastor of Outreach & Community Liaison
E-Mail: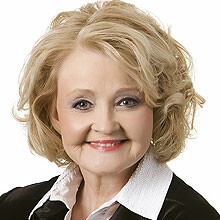 Paulette Phillips is the wife of Pastor Ron Phillips and is an integral part of Abba's House.

After a 20 year career as a high school English and Literature teacher, she resigned to follow God's calling into ministry. She served for 12 years at Abba's House as Pastor of Adult Ministries, overseeing all the LifeGroup discipleship programs and directing the Women's ministry. She currently serves as the Pastor to Senior Adults and preaches and teaches as needed. Paulette is the author of 7 books, including Rooms of Her Heart and Strategic Living in Strange Times.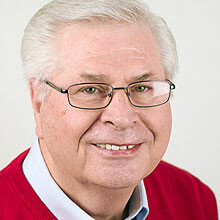 Sammy brings over 48 years of ministry experience to Abba's House. He has served as Senior Pastor in churches in Georgia, Texas, Missouri and Tennessee, and also spent several years as a foreign missionary in Guatemala.
Sammy and his bride of over 45 years, Gale, have 3 children and 4 grandchildren.
Tammy Brown
Adult Ministries Administrative Assistant
E-Mail:

Communications & Media
Julie has been part of Abba's House since 1971 and has been part of every choir, ministry and group at some point along the way.
Julie's involvement with the Media Ministry began over 30 years ago as a volunteer on the TV crew back in her college days. After serving for nearly 14 years as Assistant Media Director, she is now leading the media and communications ministry of Abba's House. Her responsibilities include managing digital ministry and video production, marketing, writing, advertising and assisting all areas of the church with communication.

She has a degree in Communications from UTC, with double minors in graphic design and psychology. Julie spent five years at the Chattanooga ABC affiliate in traffic and marketing before becoming Director of Marketing/Public Relations at Hutcheson Medical Center, where she served for seven years. After doing freelance video production for several years and working for Abba's House Media on a contract basis, Julie joined the media staff full time in 2004. Julie and her husband, Dana, have three beautiful daughters and a lively puppy named Finnigan.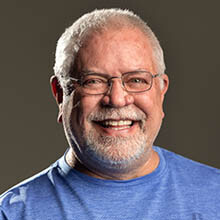 Marty was the video editor for "The Central Message" for 10 years before he pursued some other opportunities. Now he has returned to the team to assist with editing Fully Alive with Pastor Ronnie Phillips, as well as other productions, and maintaining the video equipment.

Marty spent many years at WTVC in Chattanooga in the production department running audio, editing and directing.
Christy McGuffey
Graphic Designer
E-Mail:

Anna Smith
Social and Promotions Associate
E-Mail: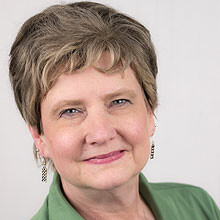 Jan Wilson
Bookstore Manager/Media Associate
E-Mail:
Facebook: jan.wilson.98

Jan started volunteering in the Media Ministry in 2003. She became manager of the Bookstore-Café in 2006. She can often be found ministering to and praying for customers, and also heads up a great group of volunteers who provide an awesome experience when you visit the store. Jan & her husband Jerry joined Abba's House in 1989 and they have 8 wonderful grandchildren.
Carolyn Holmquist
Accounting Support
E-Mail:

After a career at Unum working in forensic accounting and fraud management, Carolyn came to the Media Ministry at a time of great need. Her management and oversight of the business matters of the Media Ministry brought structure and accountability to the day to day operations of a worldwide media outreach. Currently, she offers accounting support for the church and AH Bookstore & Cafe.
Carolyn and her husband, Ken, are a huge blessing to Abba's House.
Kids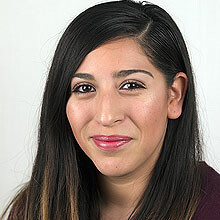 Jessica Lusk
Director of Kids Min
E-Mail:

Jessica is Director of Kids Min. She previoulsy worked in the Mother's Day Out Program, as well as Abba's House Academy. God has put it in her heart to serve His children and to teach them who God is and she feels blessed to be able to be God's hands and feet and to serve the Chattanooga community.
Her husband, Aaron, and son, Roman, are the loves of her life.
Jasmine Hill
Assistant Director of Kids Min
E-Mail:

Andi Harrell
Co-Director of Abba's House Academy
E-Mail:

As co-director of Abba's House Academy, Brenda coordinates the teachers, lessons, schedules and financial aspects of the programs.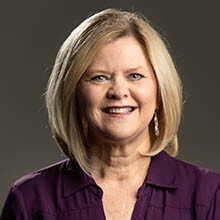 Brenda Ridge
Co-Director of AH Academy
E-Mail:

As co-director of Abba's House Academy, Brenda coordinates the teachers, lessons, schedules and financial aspects of the programs. Brenda feels that God has blessed her with this opportunity to minister to children and parents of Abba's House and the community.
Missions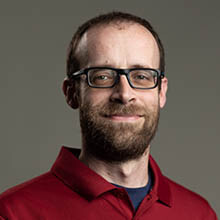 Josh Steinmann
Missions Pastor
E-Mail:

As Missions Pastor, Josh organizes, coordinates, and leads our short-term mission trips, supports and communicates with our international missionaries and projects, oversees the missions budget, and leads the ESL (English as Second Language) ministry, as well as other local mission efforts.
Originally from Kingsport, TN, Josh moved to the Chattanooga area to attend Lee University where he graduated with a Bachelor of Music Education and Masters in Church Music. He has worked as an Elementary Music Teacher in Hamilton County since 2007. Josh have been a member of Abba's House since 2005, and has served in the Worship department, as a deacon, and volunteer pastor.

Josh is married to Samantha Steinmann and they have 3 wonderful children, Ella, age 7, Emi, age 5, and Judah, age 2. He loves reading fantasy, singing, worship, and his beloved Tennessee Vols.
Spanish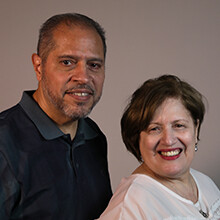 Arcadio & Ruth Gomez
Pastors of AH Español
E-Mail:

Arcadio and Ruth are both originally from New York City. He has a degree in Business Administration and worked within the International Banking Industry for 10 years before making a career in the Computer/Software industry. Ruth holds a BA degree in Sociology with a minor in education, a Master's in education and is an ordained minister through The Foursquare Church.
Arcadio has been preaching since the age of 17 and then was called in 1976 to lead a youth ministry on a national level. Arcadio and Ruth have also helped with church planting projects in FL and GA. They served as associate pastors at Refuge West and Liberty Church, both in Marietta, GA. In 2013, together they launched and became the lead pastors of HopeBridge Fellowship for 10 years in Marietta, GA. He is an ordained minister through the Foursquare Church, obtained his Theological Studies via The Latin American Council of New York, The Assemblies of God of New York, Southeastern University, FL, and continued education via cohorts within the Foursquare Church.
Together, they love shepherding God's people and creating an atmosphere where people can discover who they are in Christ, connect and grow with others, and serve with a Christ-like passion.
Students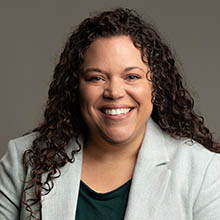 Samantha Steinmann is the Youth Pastor at Abba's House, working with middle and high school students.
She is originally from Charlotte, NC but moved to Tennessee to attend Lee University. She became a member of Abba's House in 2006 and started working in the Academy in 2007. She has served on staff and as a volunteer throughout many areas here at the church. Samantha is married to Josh Steinmann and has three of the cutest kids you ever did see; Ella, 10; Emi,8; and Judah, 5.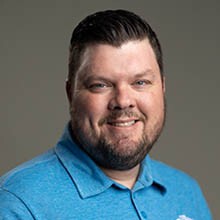 David Blair
Online/Middle School Pastor
E-Mail:

Technical Services
For over 30 years, Dana has served Abba's House in a variety of capacities. A talented musician and award-winning producer, Dana provided production services for the CenterPoint radio broadcast for 14 years, traveled around the world with Pastor Ron producing mission videos, and composed original music and underscores for a wide variety of Abba's House video projects. Most recently, he served as Worship Pastor at Spring Creek Road Baptist before returning to Abba's House to lead our technical services.
A renaissance man of sorts, Dana is a guitarist, musician, producer, writer, editor, storyteller, worship leader, carpenter, Dad and husband.
Nahuel Gonzalez
Technical Services Assistant
E-Mail:

Worship
Jordan Bailey
Music Director
E-Mail:

RaShonda Bentley
Worship Leader/Worship Ministry Assistant
E-Mail:

RaShonda D. Bentley is the Worship Leader/Worship Ministry Assistant at Abba's House in Chattanooga. TN. She has been a part of Abba's House since September 2020. She holds a bachelor's degree in Commercial Music: Artist Development from Liberty University in 2020. She is also a first-generation graduate in her family. RaShonda is currently working on her Master of Arts in Religion with a Worship cognate, also from Liberty University.
Traveling abroad and ministering while invoking God's presence is a dream come true for RaShonda. She not only has a strong passion for music, but for kids, too. She is the new Kids Choir Director for Abba's House. Her aim will be to prepare them to help lead worship from time to time on Sunday mornings in the adult service and to also work on worship songs they'll be doing in Epic Kids Min on Sunday mornings.
Pastor Emeritus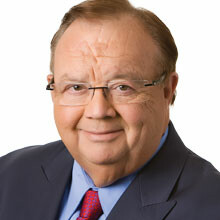 Ron Phillips served as senior pastor of Abba's House from October 1979 until December 31, 2017, when he transitioned to Pastor Emeritus. Pastor Ron was a pioneer in the area of spiritual warfare and awakening among Baptists. He now serves as an ambassador of Abba's House as he mentors young pastors and operates in an apostolic role.

For 32 years, his weekly television program aired around the world. He was host of the CenterPoint radio broadcast for 14 years. An award-winning writer and accomplished blogger, he has authored more than 30 books, including the Foundations on the Holy Spirit series, Our Invisible Allies, Everyone's Guide to Demons & Spiritual Warfare, Unexplained Mysteries of Heaven and Earth, The Power of Agreement and The Unraveling of America.