Senior Adults
Spring Calendar of Events
With long life I will satisfy him, and show him My salvation. Psalm 91:16
January 9
5:00-7:30pm
Blue Jeans, Bluegrass & BBQ - Area 4
Start the year off right with blue jeans, bluegrass and BBQ. You may want to do some line dancing or square dancing before it's over. Moss Catering will be supplying their delicious BBQ and you'll bring a large side dish or dessert! Mickey Robinson & the South Wind Bluegrass Band will entertain us.
FEBRUARY 9
12:30pm
After church the youth and Pastor Seth Coleman are hosting a luncheon for all senior adults in Area 4. Please email or a wedding picture of you and your mate with names and dates. Our theme for the day is " Love Will Keep us Together". Join us for delicious food and good friends and a few surprises. You may see something on stage that you haven't seen before!
MARCH 3
11:30am - 1:30pm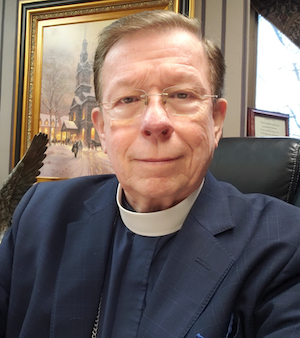 Join us in Area 4 for roast beef catered by Out To Lunch. Please bring large side dishes to share and bring a friend to join us. Our guest speaker is Bishop Richard Coleman, Pastor of St. Michael's Charismatic Anglican Church here in Chattanooga. He and his wife, Jolly ,are dear friends of Abba's House.
April 2
7:00pm
The band "Casting Crowns" are heroes of the faith who have produced many hits including "Praise You in This Storm", "East to West" and "Who Am I." They have broken sale records and have sold out stadiums and arenas and THEY ARE RETURNING TO ABBAS HOUSE!! Their songs of redemption and powerful worship services are something you simply cannot miss. Get your discounted tickets from Samantha Steinmann. We have a limited number of $25 general admission tickets. Hurry while they last. Come early for a good seat as it will be a sellout. ( Doors open at 6pm.)
May 7
10:30am-1:00pm
Don't miss the grand finale of our spring calendar year!! It's time for our classic Senior Picnic at Chester Frost Park Shelter #4. Joining us again this year is the "Just Country" Band with our own Jonathan Massengale leading. Out to Lunch will be providing hot dogs and hamburgers and you bring the sides to feed the crowd. Plan to play disc golf, horseshoes, corn hole, take pictures, dance a little and sing a lot. Bring a lawn chair to relax in the shade with friends.
---
Happy Hearts Widow Ministry
January 7
Meet at Formosa Chinese Restaurant, 5425 Highway 153 N at 11:30. After a hearty lunch in their private dining area, we will shop at Vinterest Antiques located at 2105 Northpoint Blvd. Shop the after Christmas sales and find treasures and gifts for the new year.
February 6
Meet in the foyer of Abbas House for our popular "Freezer Party." Bring a large dish of suitable food for freezing so we can fill our freezers with delicious food for dinner on cold winter nights. Bring enough to share for lunch. Meet at 10:30 – 12:30. Bring a friend
February 29
We will carpool downtown to Stir Restaurant, 1444 Market St. Good food and good friends enjoying some lunch. I hope you will join us and bring a friend. We meet at the statue at 10:15am on Saturday. Our reservations are for 11am.
April 9
Meet at the Abbas House foyer to help us fill fruit baskets for the shut-ins of our church family. If you want to help us deliver these baskets for Easter, you can do that after our work and fellowship that morning. Please meet at 10:30am for this outreach project. You are the best of the best.
May 27
ROAD TRIP LADIES!!! We leave from the statue at Abba's House at 9:00am and carpool to Sweetwater, TN to shop The Lily Pad Boutique, 209 Main Street. Then we'll browse the Antique Mall at 201 Main Street and end our visit with reservations at Upstairs at the Mansion, a beautiful place to have tea time or lunch with the girls. We should arrive back at the church between 3:30-4 :00pm. Don't miss our grand finale to the spring calendar. As always, bring a friend. There is always room for more new friends.
---
ROMEOS - Retired Old Men Encouraging Each Other

February 22
· UTC vs. Mercer Bears / basketball game….. 4:30 pm
· Hotdogs, pizza, Chik-fil-a, popcorn, soft drinks, water available at the game
· Group Tickets will be sold in advance – tickets are $10.00 each. To reserve your ticket (padded seats) please send an email to Alan Johnston.
March 24
· Dinner / 6:00 p.m.
· We will meet where it (Romeo) all began
· Rib & Loin on Highway 152 in Hixson
April 7
· USA Olympic Softball team vs. UTC @ Frost Stadium
· 6:30 pm for the first pitch
· Concession food available
· Advance tickets will be sold
May 15
· Nine hole golf outing – golfers and non-golfers will have a blast
· The Ron & Alan rules will apply… such as: lift and clean, improve your lie, just not closer to the green, "select drive for each 4 some; maximum stokes equal to double bogey for any hole.
· 2:00 pm – location to be announced
June date TBD
· Lookouts baseball game
· Concession food available
· Advance tickets will be sold
Contact Dr. Alan Johnston for info on monthly gatherings.