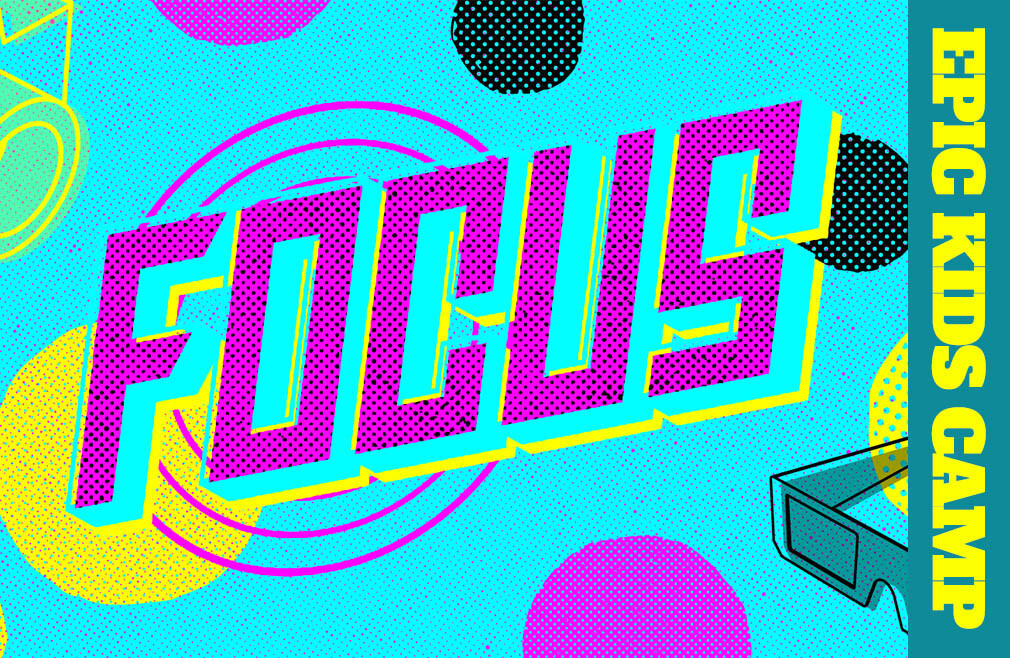 Daily, from 05/26/2021 to 05/28/2021
,
6:00 PM - 8:30 PM
THEME: Focus: Take a Closer Look
It's time to take a closer look at Jesus! Your kid will have a blast at our Epic Kids Camp - FOCUS
THEME VERSE: "Let us keep looking to Jesus. He is the one who started this journey of faith. And he is the one who completes the journey of faith." Hebrews 12:2
PROGRAM OVERVIEW: FOCUS will help kids dive deeper into their faith. Your Pre-K through 5th graders will have a blast as they discover how to trust in what they CAN'T see because of what they CAN see.
How?
By putting the FOCUS on God and His amazing plan for us. We'll use this camp to explore four different ways we can FOCUS on God: Hear, Talk, Pray, Live.

Registration Fee: $20 (covers t-shirt, snacks, inflatables, and so much more)
Deadline to register: May 10 at 5pm
Camp Dates: May 26, 27, 28 from 6pm to 8:30pm (Check in begins at 5:45pm and Pick up begins at 8:30pm each night)
Ages: Pre-K Children going into Kindergarten in the Fall of 2021 through current 5th Graders
Groups: Pre-K thru 1st Grade / 2nd thru 3rd Grade / 4th thru 5th Grade