September 15, 2023
Valleybrook Golf & Country Club
8am & 1pm Shotgun Start
The Ronnie Phillips Ministries International Golf Classic provides funding for mission and humanitarian aid work around the world. The focus of RPMI is taking care of orphans, feeding the hungry, and meeting people where they are with a gospel that will change their lives. This year a portion of the proceeds will go to the Floyd Initiative at Cadas, an organization that helps people struggling with addiction get the help that they need.
Be part of something bigger than yourself. Sign up to play with us at the RPMI Golf Classic, September 15, 2022 at Valleybrook Golf & Country Club.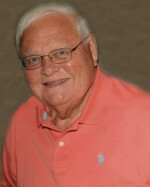 This year our tournament is dedicated to the memory of Ron Rowlett, a special partner and friend of RPMI. Ron was our Diamond Sponsor last year, and his company has supported the tournament every year since its inception. His passing has left a great void in the lives of his family, his friends, and the work of the ministry. We honor the life and legacy of Ron Rowlett.
The tournament is select shot and we will have 2 rounds: 8am & 1pm. Between flights, lunch is provided and awards will be given for 1st and 2nd place after both rounds.
The cost is $100 per player or $400 for a foursome.
Proceeds from last year's tournament helped us do so many things:
We supported Youth leagues in our area, 2 prison ministries, and Cadas in Chattanooga.
We gave money to local charities, Pakistan, Nicaragua, Guatemala, and Dominican Republic.
We preached the gospel at many churches and saw many decisions in the altars at home and abroad.
We provided Christmas for the kids of the Abba's House Children's Center.
We added new television stations for our program, Fully Alive, in Mobile and Houston.
Want to help fund the Golf Classic and support the mission and humanitarian work of RPMI?


Learn about sponsorship opportunities